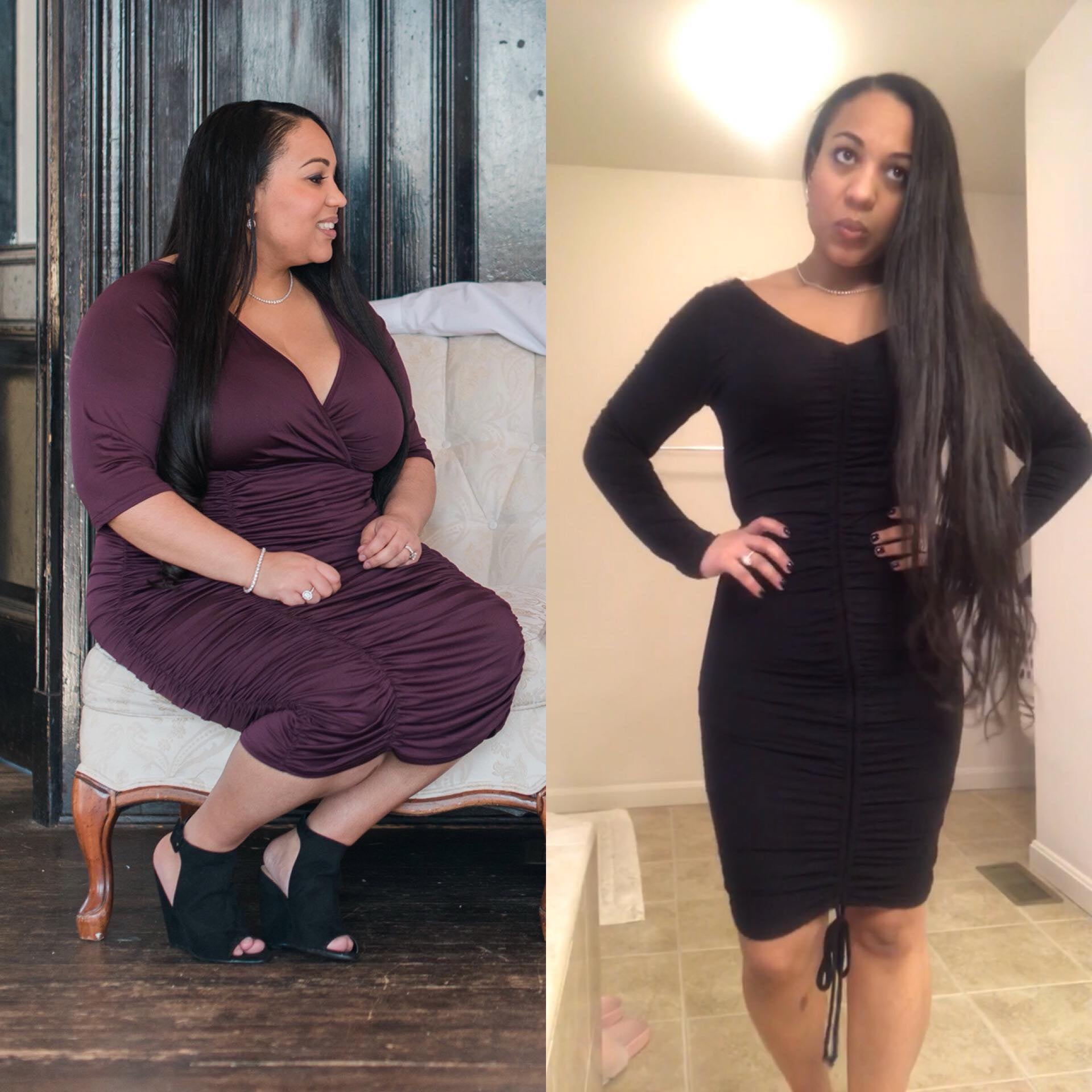 In February 2017, Abby Koren weighed 260 pounds and wore a size 18/20. By November of that year, she had shed 100 pounds and lost over 14 inches in her waist. And by the following April, she had lost a total of 120 pounds and now fits into a size two. Although the 29-year-old attributes her incredible weight-loss transformation largely to keto and exercise, she told POPSUGAR that "it's bigger than that, and so often, that part is overlooked by the fitness and weight-loss community."
Abby's Story
Abby shared that her struggles with food began around the age of 9 when she experienced sexual abuse. What made the traumatic incident even more difficult was her parents' unexpected response. Instead of showing their support, they put the blame on her. And after repeatedly hearing that she was "disgusting," an "embarrassment," and "ruined," she began to believe them. "That's when I started to take comfort in food because it was the only thing that made me feel good," Abby said. "I would eat as much as I could as fast I could before anyone came home. The food filled me in a way that made me feel content and satisfied, but I kept eating because I needed more and I knew that feeling would leave me soon." She was excluded from family activities and continued to be physically abused by her parents until her teenage years.
But as Abby got older, she began to use exercise and healthy eating as an outlet, going from 200 pounds to 124 pounds at 15 years old. However, this only upset her parents more. The abuse worsened and she felt as though the only things that were within her own control were her weight and eating. Getting child services involved endangered Abby's safety even more as her parents punished her in return. She was unable to escape harm as two sexually, emotionally, and physically abusive marriages followed. Still maintaining the 74-pound weight loss as her last source of control, she became pregnant with her first child. Despite now having a daughter in the picture, her second husband didn't change his ways. "I began eating and eating trying to numb the pain," Abby said. "The food didn't ask any questions. The food understood exactly how I felt and filled in the empty hole that was now inside of me."
A few years later, Abby married again — this time to the love of her life. Though her husband tried to help her through the physical and emotional trauma she had endured most of her life, she fell into depression and anxiety and was soon diagnosed with PTSD by her doctor. She continued to look to food for comfort and stability and found herself waking up in bed with food surrounding her from the night before. Abby's medications only amplified her destructive thoughts, and she decided to go off all of her medications when she became pregnant. After the birth of her son in October 2015, things began to spiral.
Postpartum depression took a hold of her, making nursing even more difficult for Abby. She spent most of her days in bed while her husband got their children ready for school and handled drop-offs, meals, laundry, cooking, and running the house. Meanwhile, Abby was having trouble breathing and could barely stand for more than a few minutes without being in pain. She felt too embarrassed to walk into stores, afraid that nothing would fit her.
"The lowest point for me was when my son went for his first walk and I watched from the window crying because I didn't have any clothes to wear," Abby said. "That broke me. I was literally missing out on his life. My daughter would draw family pictures of the three of them together and I would always be pictured in the bed."
When Abby's weight climbed to 260 pounds, she didn't recognize herself anymore. And as her ever-toxic relationship with her parents added even more emotional distress, the thought of suicide crossed her mind.
"It was my children that inspired to me change, to stop feeling sorry for myself and start doing something about it," Abby said. "My children deserved a mentally stable mom that participated in their childhood. I was looking to [my parents] to establish my sense of self-worth, self-confidence, and self-esteem. It was the day that I decided to finally accept that I would never receive that from them that I was able to commit to living my best life and giving those things to myself."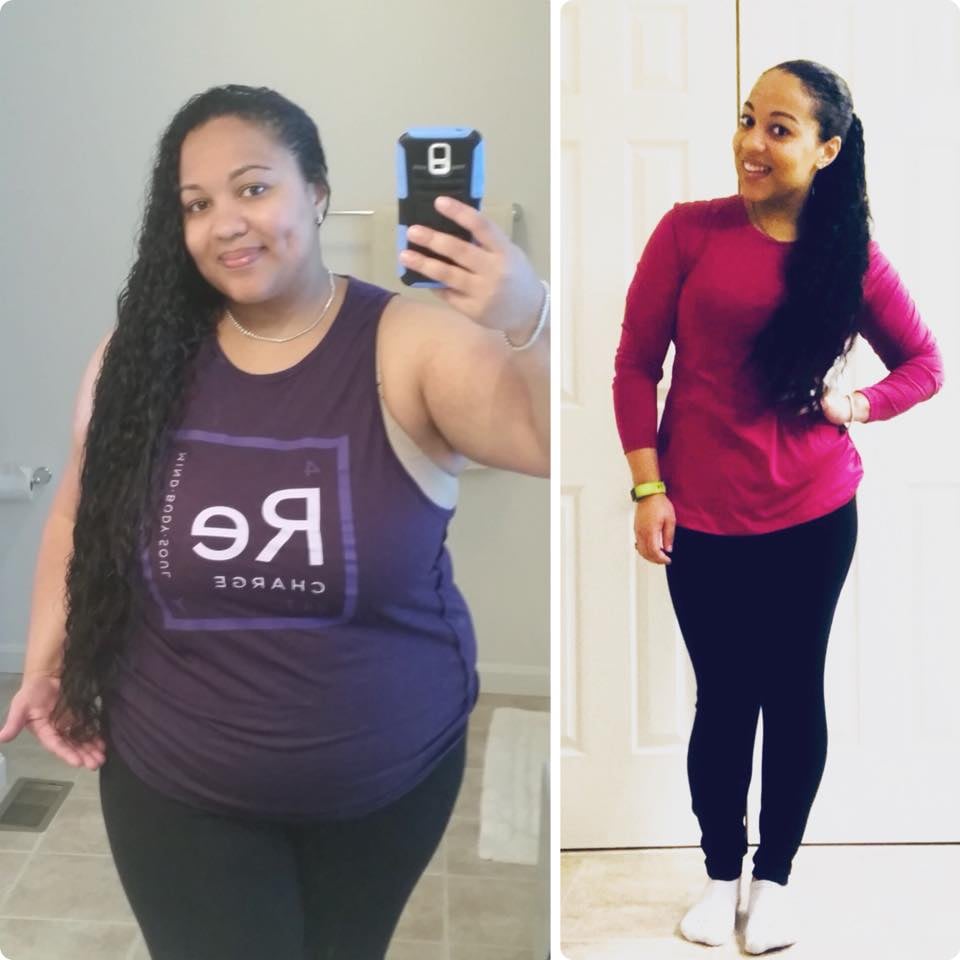 Abby's Exercise
At the very start of her fitness journey, Abby was finding it difficult to simply get dressed, let alone work out. So in her first few weeks, she aimed to make a small goal of putting her workout gear on. Once she finally got to her elliptical machine at home, she was only able to last for six minutes without feeling like her "heart was going to explode." She remained consistent and set her goal of six minutes daily and increased it by a minute at a time for a few more weeks until finally reaching 30 minutes. When she gained back the few pounds she had lost, she decided to join her local gym for a boot-camp-style fitness class.
"I started to increase the number of days that I was going because it made me feel so awesome," Abby said. "Before I knew it, I was going seven days a week and sometimes even twice a day!"
Still unhappy with her results after beginning to work with a personal trainer, Abby knew she had to show the same level of commitment outside the gym as she did in it. When her trainer challenged her to 30 days without pizza, she broke down by day 12. This was her moment of realization: the core issue wasn't about food — there was a "deeper mental beast" she had to confront. Now, at almost 300 days without pizza, Abby shared how she's found so much confidence in seeing what her body is capable of. Today, you can find her working out seven days a week, lifting heavy weights, and flipping tires.
Abby's Diet
Abby went from eating fast food for breakfast on weekends and a large pizza four times a week to cooking and eating keto-friendly foods. Today, she combines the high-fat, low-carb diet with 18 hours of fasting, which consists of one meal and two snacks per day. She loves experimenting with different recipes at home and snacking on favorites like almonds, raspberries, bacon, and healthier pizza ingredients.
"The ketogenic diet has really allowed me to focus on eating when I'm hungry," Abby said. "My appetite has decreased significantly and I'm building a healthy relationship with food. Unlike exercise that is for your body, I've used fasting to break my mental connection with food. It helps to disassociate food as an activity or a source of comfort. I eat to live, not live to eat."
As a result, Abby also enjoys greater mental clarity and focus from eating a keto diet.
"The key to my success has been identifying the source or cause of my weight issues, and that for me was shame," she said. "It's not just about exercising and changing your diet. It's bigger than that, and so often that part is overlooked by the fitness and weight-loss community. I found great support in my trainer, who helped me overcome mental challenges to prove to myself that I was capable of anything physically. I've failed many times, but you'll never see me give up. I've shared my journey this entire time and I've received so much support and encouragement from others who can relate to my struggles with food. You're not alone."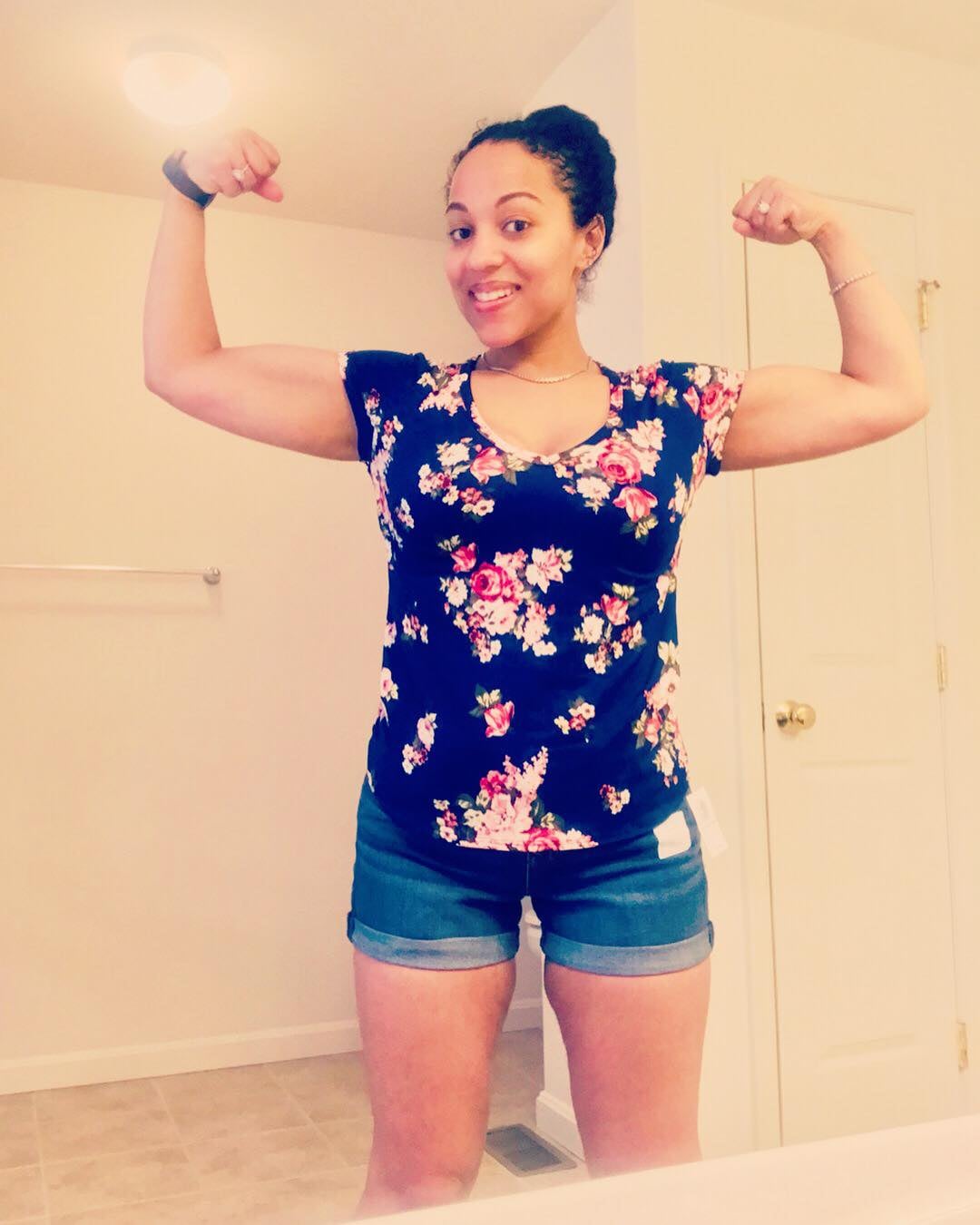 Image Source: Abby Koren